GovtJobDetails is the No. 1 Job Search Engine for freshers as well as experienced candidates seeking government jobs in India. GovtJobDetails helps in applying for online Govt Jobs in various sector.
If you are looking for a job opportunity, you are at the right place. Our job notifications will help you find about important jobs in almost all government sectors. We are user friendly and let you access all information easily .
Offerings Provided By Our Website
Notification About the Exam
Vacancy Details
Start and Last Date of the Exam
Exam Pattern and Syllabus
Previous Year Question Paper
Study Material for the Exam
Eligibility Criteria
Detailed Video of how to apply for the Exam
Frequently Asked Question About the Exam
Salary Details and Perks of the Job
Cut of Mark of the exam in previous year
Owner Of The Website 
My Self Sandeep Mohanty and i am from odisha . I have completed my engineering from (Indira Gandhi Institute Of Technology ) IGIT ,Sarang College . I am currently working on a software industry. I have started this website regarding government job details because when i was preparing for the exam there is no such website who will give me all the details in one website . Hence to solve this problem i started this website .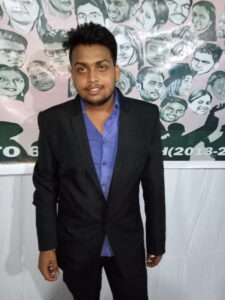 Social Link for Personal Connect –