Odisha High Court has recently conducted a preliminary exam for the ASO post of a total of 202 vacancies. It is the dream job of many aspirants as High Court never published it each year. We also never know when the next notification for the ASO posts in Odisha High Court will be released. Hence Aspirants are very eagerly waiting for the Answer Key of the exam and what will be the cut off for the exam. Please check out the below thread for the complete details.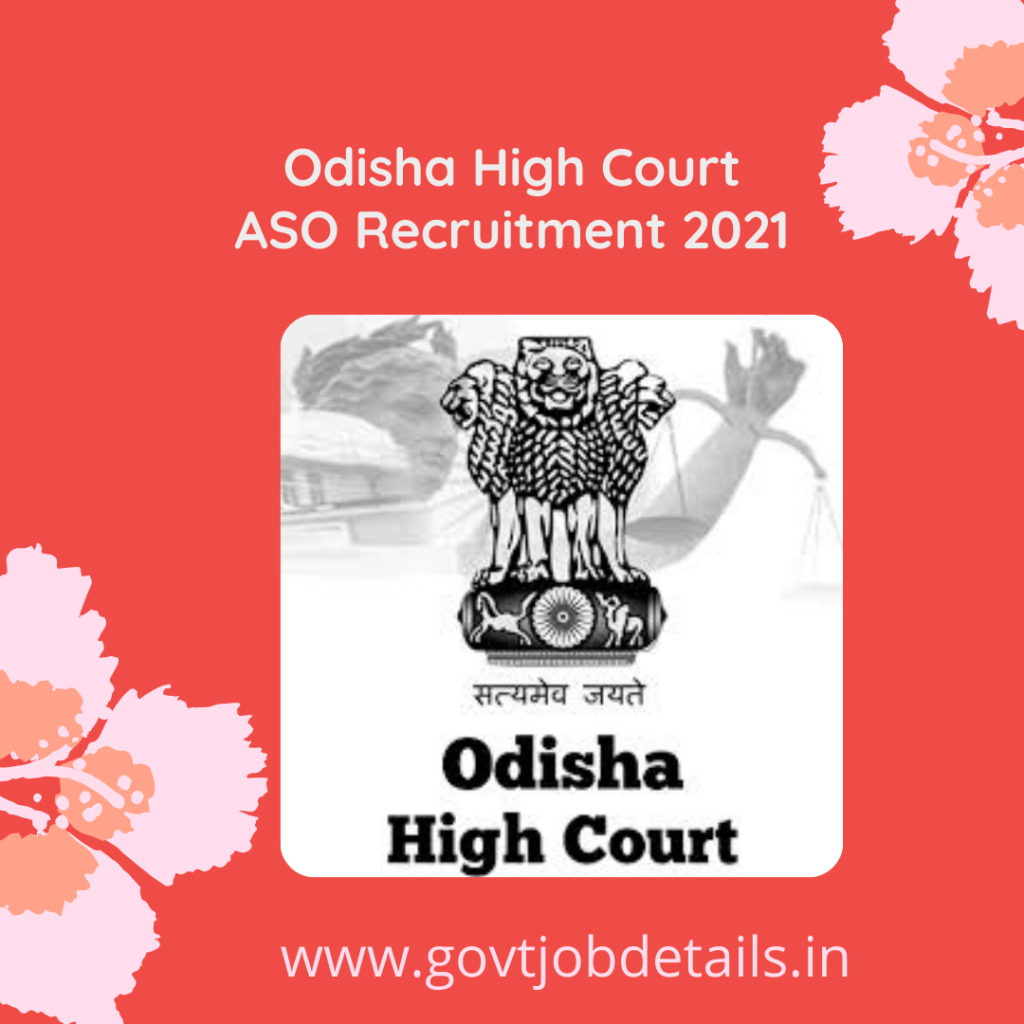 Odisha High Court ASO 2021 : Salary Details
As we know getting a job as ASO(Assistant Section Officer) is not a joke, it requires a lot of hard work to complete the syllabus and practice accordingly. Like Wise, Odisha High Court pays them as well. As per the latest notification released the scale pay is between 35,400 to 1,12,400 rupees.
Odisha High Court ASO 2021 : Cut Off
Odisha High Court ASO 2021 question was of multiple choice consisting of a total of 150 questions of a total of 120 minutes in the preliminary exam. Candidates have to appear in the four sections like Numerical Ability, Reasoning, General Awareness, and Verbal Ability.
If we analyze the time per question to answer is around 150 / 120 = 1 minute and 25 sec and as it was conducted offline we have to color the circle which takes around 5 to 10 seconds so overall the time to answer each question reduced to around 1 minute 15 second.
Now we will analyze the question level of each Section in the preliminary exam.
Quantitative Aptitude (35 Questions) — Question was on moderate to High Level , it covers almost all topics like Airthmetic , Geometry, Algebra , Graph and all .
Reasoning (35 Questions) — Question was easy to moderate level but candidates have to devote more time on this section as it requires pen and paper more .
General Awareness (35 Questions) — Queston was of Moderate Level , Candidates who follows Current affairs daily and had good idea about Odisha Gk should edge over than others .
Verbal Aibility (40 Questions) — Question was on Difficult Side . Passage and Find the Correct Sentence was bit tricky . Opposite word also little hard to find out . So if we Compare all the section then Verbal Aibility was the most tricky one to answer.
Odisha High Court has Officially Published in their notification was like candidates have to secure a minimum of 30 percent like 45 marks for Scheduled cast and Scheduled Tribe candidates. General Caste candidates have to secure 40 percent like 60 marks for the next written exam. Depending upon the Preliminary Exam Odisha High Court will decide the Cut off mark.
As per Our Experience and the review we got from the students about the exam we can predict the Cut Off will be around 60 to 70 Marks.
Odisha High Court ASO 2021 : Answer Key
Odisha High Court is yet to publish the answer key of the ASO post for the year 2021. But many Educational Institution has published the video explanation of the Answer Key as well as in text format. We are giving you the links to get access to this content.
Answer Key by Vanik – Click Here
Video Explanation by UnAcademy – Click Here
Answer Key by Odisha High Court – Click Here
As per the discussion with some faculty, there is a high chance of a 3 to 4 grace mark for the students. Candidates will get more clarity on the answer key and cut off soon as Odisha High Court is more proactive to get the result soon.
As High Court ASO for the year 2021 is over you guys can now start preparing for the OPSC ASO which is going to be published soon. Check out the Complete details of the OPSC ASO exam. Click Here for OPSC ASO Recruitment 2021
Frequently Asked Questions [FAQs]
Odisha High Court has not decided the Cut Off yet but as per various educational institutions, the cut-off may be between 60 to 70.
Candidates who get selected as ASO in High Court ASO get the pay scale between 35400 to 112400.
Odisha High Court has Officially yet not decided the date of the preliminary exam but before November end result might be out.
!! All The Best Guys For the Odisha High Court ASO 2021 !!